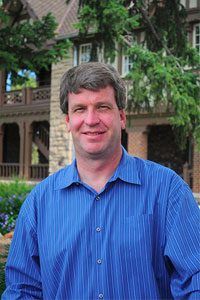 Call: (719) 237-7305
Insurance Accepted: Kaiser, Cigna, Tricare, Aetna, Veteran's Choice and Medicare
Also accepts private pay in the forms of cash, check, Health Savings Accounts, Flex Savings Accounts, and debit/credit card
Growing up in New Mexico, I thought about my career path even when I was a teenager.  I wondered how I could pursue various scientific interests, and at the same time, serve others.  I realized that the practice of therapy was a good fit once I majored in psychology at the University of Arizona.  I learned that I truly enjoy helping others grow toward their potential, strengthen their relationships, and ultimately allow them to find more happiness in their lives.
Although my doctoral degree at Nova Southeastern University provides me the professional tools to help people, I believe that the offering of myself, or my personal attributes, facilitates the greatest change in a therapeutic relationship.  This means that I listen to clients with genuine concern and provide hope for a better tomorrow.  At the same time, I use evidence-based strategies to explore options and help people meet their personal goals.
I enjoy working with adults of all ages and backgrounds.  I have over twenty years of experience working with issues of depression, anxiety, trauma, relationships, family, grief, and finding personal meaning.  Somewhat specific to me, I am adept at working with Tourette Disorder, Epilepsy, and spiritual issues.  I have written two books on spiritually related topics.
I know there are many options for therapists.  I believe that I offer the right balance of expertise, life experience, and personal attributes to potentially help you meet your goals in therapy.  It would be a privilege to work with you.