About Valerie Montgomery, BSW, LPC, NCC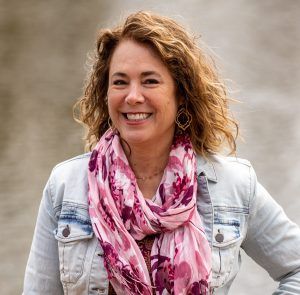 Call: (719) 598-7800
Insurance Accepted: Aetna, Cigna, Humana, Kaiser, Tricare, United Health Care, Division of Vocational Rehabilitation Vendor, Bensinger Dupont and Associates, Military OneSource, Veteran's Choice and Morneau Shepell.
Also accepts private pay in the forms of cash, check, Health Savings Accounts, Flex Savings Accounts, and debit/credit card.
Born and reared in Miami, FL by two public school teachers, Valerie enjoyed swimming and playing with her two sisters. Part of family structure was learning the domestic arts including sewing and quilting. Following maternal family to Auburn University, Valerie completed a Bachelor of Arts in Social Work with plans to go into Counseling.
Following her United States Air Force Second Lieutenant husband to Colorado was a fortuitous turn of events. Having a family, homeschooling, and community volunteering became her first career. This period of her life informed her second career: Professional Counseling.
"I enjoy helping women realize their potential, and was able to write about how I had been coming alongside women in a voluntary capacity," Valerie replies to the question of what inspires her practice of psychotherapy. "Women have a tendency to care for everyone but themselves. This is a powerful place in the world, but can lead to feeling depleted and empty."
What Valerie offers her clients comes from what she has worked on for herself. Know that she has walked her walk and desires to share that with others who are on their path of finding their life's purpose and strength.
Part of her personal evolution involves speaking in the community. Here are some of the places she has spoken and topics, too.
Speaking Hosts: Tansis, Pikes Peak Library District, Tri Lakes Networking Team, TeenMOPS, Wilson Christian Preschool, The Classical Academy's Cottage School Staff Inservice, Community Partnership for Child Development, Women's Resource Agency, Colorado Counseling Association's Annual Conference 2010, Playdate Behavioral Intervention's Women's Strength & Beauty Fair, Pikes Peak Workforce Center, University of Colorado at Colorado Springs, Army Career & Alumni Program, Vanguard MOPS, Junior League of the Pikes Peak Region, Hasty's Homefront Connection's Military Families Expo, Mary Kay Regional Leadership Conference, and More!
Topics including: Professionalism: Communication and Personality in the Workplace; Professional Presentation on a Budget; Talking and Listening Boundaries; Purposeful People: Making the Most of the Relationships Around You; Self Care for Educators; Celebrating Confidence Inside & Out; Healthy Body Image Development in Girls: A Resilience Model for the Adults in Their Lives; How To Be More Successful: Finding Your Strengths & Harnessing Them; Healthy Families; Emotional Literacy: The Basic 4 Feelings Game; and More!